Ventilation In The Workplace
The latest guidance from the Health and Safety Executive (HSE) encourages businesses to consider ventilation in the workplace alongside other control measures in order to limit transmission of COVID-19 aerosol particles in the air.
The HSE published the updates to their online guidance as businesses around the country began preparations to reopen their premises following a third national lockdown.
The guidance explains how ventilation can be effective in reducing the concentration of the virus in the air and urges employers to check that the systems they have in place are adequate enough to mitigate the risks for employees, visitors and customers.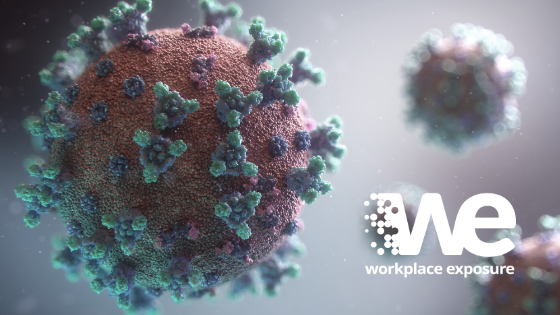 At the time of writing, businesses in both hospitality and non-essential retail are settling into the second phase of Boris Johnson's roadmap out of lockdown. We strongly advise that those in either industry prioritise clean air and circulation as a key part of their strategy for welcoming the general public back indoors.
What Is Ventilation and Why Is It Important in the Workplace?
Ventilation is the process of removing stale air from an indoor space by introducing fresh air. It helps to remove air that contains virus particles and therefore prevents the spread of COVID-19.
A person infected with COVID-19 releases droplets and aerosols containing the virus whenever they talk, breathe, cough, or sneeze. While larger droplets descend quickly, smaller droplets and aerosols can remain suspended in the air.
If a person breathes in virus particles that are suspended in the air, they too can become infected. This is referred to as airborne transmission.
The number of virus particles in the air can build up quickly in a poorly ventilated space, and they can even remain in the air after the infected person has left. Improved ventilation is required to remove airborne virus particles at a faster rate and, consequently, to reduce the chances of transmission.
Ways in Which A Business Can Adequately Ventilate Its Premises
Natural ventilation can be maximised by ensuring a suitable flow of natural air through the premises (by leaving windows, doors and air vents fully or partially opened).
The HSE suggests opening higher level windows to minimise draughts, or to provide heating/warm clothing for employees in order to maintain a reasonable temperature while doors and windows are open.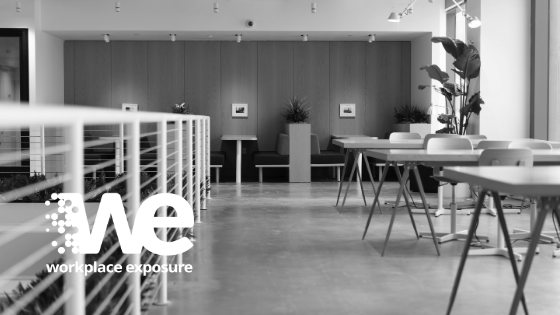 Mechanical ventilation systems, such as air conditioning and/or combined heating and ventilation air conditioning systems, are also used to control air movement and cleanliness by introducing fresh air from outside into the premises.
These systems will provide adequate ventilation as long as they are programmed to maximise fresh air and minimise the recirculation of air where possible. These should not be confused with recirculating systems that just move the same air around the building, potentially spreading COVID-19 particles from area to area. Indoor air that is recirculated through a mechanical ventilation system poses the risk of carrying airborne COVID-19 particles.
What More Can Businesses Do to Minimise Airborne Transmission
In order to mitigate any risks in relation to the transmission of COVID-19, we advise businesses to carry out indoor air quality testing to ensure that each area of the premises is well-ventilated, identify stagnant areas and to locate specific areas where natural ventilation could be incorporated.
This is particularly important for multi-occupant workplaces, where individuals are confined within the premises together for an extended period of time.
Swab testing samples are also useful for assessing whether the air that is being recirculated back into the premises is free from harmful pathogens, and to determine the presence/absence of the SARS-CoV-2 coronavirus gene.
Ventilation does not, however, prevent COVID-19 from spreading through close contact and is only one of the actions that every business should be taking in order to reduce the spread of COVID-19. Businesses are therefore instructed to follow all relevant government guidance.
At Workplace Exposure, we support businesses in their efforts to protect employees, visitors and customers from exposure to substances hazardous to health, as well as offer professional solutions and advice to ensure your business meets compliance standards and is operating to best practice.
Further Information
For further information, the British Occupational Hygiene Society (BOHS) has recently published a COVID-19 and Ventilation Frequently Asked Questions, follow the link below to read it.
COVID-19 and Ventilation Frequently Asked Questions
Our approach
Get in touch with Workplace Exposure. Either give us a call on 0800 689 4386, or fill in our enquiry form to discuss your monitoring or consultancy requirements.
We'll then provide you with a no-obligation proposal, we can often give an initial idea of fees whilst we discuss your needs.
Once you've accepted our proposal we can then schedule the work.
Following our site visit we'll provide you with a comprehensive report giving you advice, recommendations and control measures where appropriate. Implement the outcomes for compliance and a happier healthier workplace.