Workplace Exposure Limits
Workplace Exposure Limits (WELs) provide accurate information on the severity of hazardous substances so that employers can put procedures in place to ensure the safety of their workforce.
This brief guide to WELs will help you to understand their importance to your business. For many industries, exposure to hazardous substances is a daily concern including chemicals, dust, gases, vapours and particles.
To be defined as hazardous, the materials produced must be identified as having a potentially harmful impact on health and therefore need to be controlled appropriately.
Hazardous substances can cause illness through inhalation, absorption, swallowing or surface contact.
The damage may not be immediately obvious and can become worse with repeated exposure, so employers are advised to monitor employee health on a regular basis.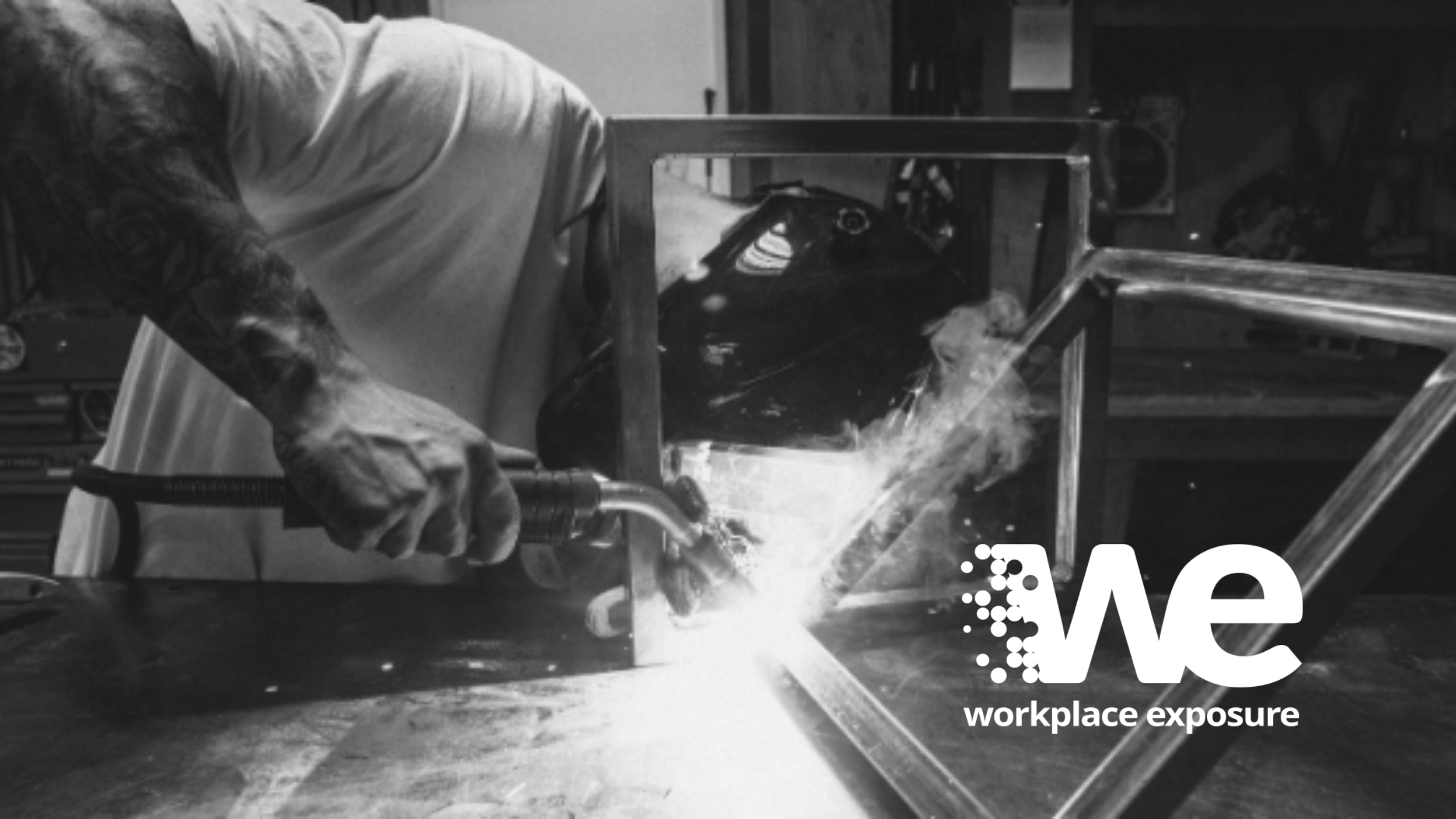 What are Workplace Exposure Limits?
Employers are required to adhere to COSHH regulations and to oversee the health and safety of employees as well as customers, clients, contractors and members of the public if relevant. Workplace Exposure Limits are a vital part of monitoring hazardous substance risk.
Most UK companies are regulated by the HSE (Health and Safety Executive) which oversees COSHH regulations including Workplace Exposure Limits.
Designed to protect the health of workers, WELs show the exposure levels of specific substances using a time-weighted average (TWA).
How are Limits Calculated?
To make differentiation between substances easier, they are usually divided into either Short-Term Exposure Limits (STELs) or Long-Term Exposure Limits (LTELs).
These are helpful for employers to provide a comparison and to understand the impact of repeat exposure to specific materials.
Calculations are based on containing the effects of the substance within 15 minutes for Short-Term Exposure Limits and within 8 hours for Long-Term Exposure Limits.
However, there can be variations depending on substance type, its emission, the environment, and the frequency of exposure. Short-Term Exposure Limits relate to incidents that produce signs such as skin rashes that manifest shortly after exposure.
Long-Term Exposure Limits relate to substances that can cause serious illnesses through prolonged exposure, which is why it is important to monitor employee health.
For STELs, it is often possible to put measures in place to prevent or to reduce the strength and period of exposure. With LTELs, working conditions such as regular shifts or repeated activity can make it harder to avert exposure, in which case monitor and control methods should be used.

Who is Responsible for Workplace Exposure Limits?
While guidance on Workplace Exposure Limits is provided by the HSE, it is the responsibility of individual employers to ensure that health and safety risks are identified and remedied within the workplace under the Health and Safety at Work Act 1974 to safeguard all employees.
There are several COSHH regulations related to Workplace Exposure Limits that employers need to be aware of, four of which are outlined below.
Employees and self-employed workers may also have responsibilities depending on the nature of their work and their workplace environment.
COSHH Regulation 6 specifies that employers need to create assessment criteria and working procedures for the regulation of hazardous substance exposure in the workplace.
COSHH Regulation 7 relates to conventional working conditions and the responsibility of employers to ensure such spaces are suitable, safe, and well maintained.
COSHH Regulation 10 states that employers should monitor and control employee exposure to hazardous substances within specific circumstances.
COSHH Regulation 11 concerns the ongoing monitoring of employee health, which may require employers to keep and update surveillance reports.
The above COSHH requirements can be achieved with the aid of Workplace Exposure Monitoring. When carried out on a regular basis by qualified professionals, this process can help to ensure that the emission of hazardous substances with the workplace is examined and controlled.
The procedure usually involves taking samples from the working environment before analysing the results and comparing the data against previous levels.
Workplace practices, safety procedures and control methods are also evaluated to make appropriate adjustments and improvements.
Which WELs Should Be Used?
It is imperative that every employer is aware of which hazardous substances are being produced within their workplace, including the frequency of expulsion and in what quantities.
Professional companies can provide detailed assessments to accurately identify this information. Employers can find the individual Workplace Exposure Limits of most known potentially harmful materials in the HSE publication 'EH40 Workplace Exposure Limits'.
The document is updated on a regular basis and can be purchased or downloaded for free from the HSE website. If a substance cannot be found on the list, it does not mean that it is safe.
The HSE advise that the level of exposure to these materials should still be monitored and controlled until further details become available. Again, seeking the advice of a health and safety expert is recommended.
The examples below show some familiar hazardous substances followed by their CAS number and their Workplace Exposure Limit, including whether they are Short- or Long-Term Exposure Limits.
Aluminium metal (inhalable dust), 7429-90-5, 10mg.m-3 LTEL
Calcium carbonate (inhalable dust), 1317-65-3, 10mg.m-3 LTEL
Chlorine, 7782-50-5, 0.5ppm and 1.15mg.m-3 STEL
Iron oxide (fume), 1309-37-1, 5mg.m-3 LTEL, 10mg.m-3 STEL
Nicotine, 54-11-5, 0.5mg.m-3 LTEL, 1.5mg.m-3 STEL
In addition to the HSE guide, Materials Safety Data Sheets (MSDS) are available providing technical information on substances including chemical composition, handling and storage advice, guidance on disposal, and first aid procedures if an employee is exposed beyond the guidance limit.
Support
For any employer with concerns regarding Workplace Exposure Limits and Workplace Exposure Monitoring, it is recommended to get in touch with a qualified and knowledgeable company who can assist with carrying out assessments and provide appropriate guidance on improvements.
At Workplace Exposure Limited, we specialise in occupational health and safety and have an in-depth understanding of the COSHH requirements including WELs.
Our friendly team can work with you to provide personalised surveys specific to your workplace, from air monitoring to lighting levels. Find out more about our consultancy work on our website or get in touch with us.
Our approach
Get in touch with Workplace Exposure. Either give us a call on 0800 689 4386, or fill in our enquiry form to discuss your monitoring or consultancy requirements.
We'll then provide you with a no-obligation proposal, we can often give an initial idea of fees whilst we discuss your needs.
Once you've accepted our proposal we can then schedule the work.
Following our site visit we'll provide you with a comprehensive report giving you advice, recommendations and control measures where appropriate. Implement the outcomes for compliance and a happier healthier workplace.