Reducing The Risk of UV Light In the Workplace
UV light is all around us, occurring naturally from sunlight, and applied artificially in commercial, industrial, and healthcare settings.
This article is intended to raise awareness of the dangers of overexposure to UV light, and to provide an insight into regulatory compliance.
We advise all employers responsible for the health and safety of workers exposed to UV light to identify their duties and to review current risk assessments in accordance with the following information.
What Are Your Legal Obligations as An Employer When Workers Are Exposed to UV Light In the Workplace?
It is the legal duty of every employer to ensure, as far as reasonably practical, the health of their employees and to provide 'information, instruction, training and supervision' to optimise their safety.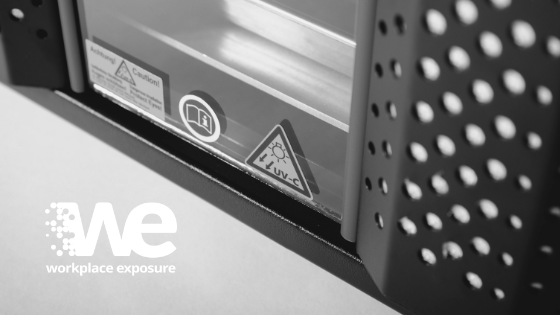 The Control of Artificial Optical Radiation at Work Regulations 2010 brought into UK law the Artificial Optical Radiation 2006/25/EC Directive.
As a result of which, employers are legally obliged to protect workers who may be at risk from artificial UV light exposure by:
assessing the risks caused by the work activity, including those from exposure to UV light
informing workers of the results of the risk assessment
taking specific measures to control the risks
ensuring that all workers are trained and competent in the operation of all equipment, including any that is used in the application of UV light
Although carrying out a risk assessment is the responsibility of the employer, it is always advisable to consult an occupational hygienist, such as ourselves, as best practise.
What Are the Health Risks Associated with UV Light in the Workplace?
UV light is known to cause adverse health effects that can manifest over both the short and long term. Health risks are mostly linked to the skin and eyes, with the most serious long-term health risk being the induction of skin cancer.
Shorter wavelengths (UVB) are generally considered more harmful than longer wavelengths (UVA). The level of risk to health is determined by UV light irradiance values, the type of UV light wavelength present, as well as personal exposure time.
It is, therefore, critical to avoid overexposure to UV light in the workplace and this calls for the strict implementation of control measures.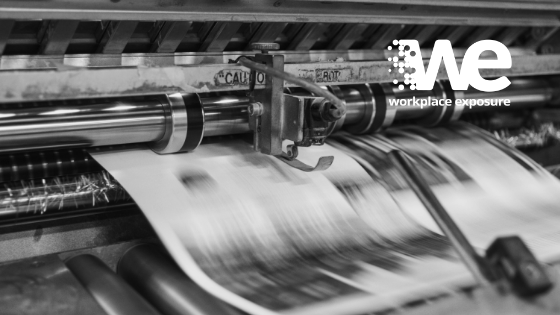 What Control Measures Should be Implemented to Ensure Safety from UV Light Exposure?
For work activities where hazardous sources of UV light are commonplace, the following control measures are considered appropriate:
providing personal protective equipment such as face shields, goggles or other protective eyewear
ensuring other areas of skin are not exposed by providing coveralls and gloves
protecting other workers from exposure by restricting access with a screen or curtain
providing detailed information and training
displaying appropriate warning signs
monitoring and enforcing use of control measures
The right combination of control measures is expected to ensure the health and safety of workers. However, in addition to any measures in place, employers must have a system for dealing with potential overexposure to UV light. For example, this could be referral to a physician or occupational health provider.
If such incidents of overexposure occur, it is important to identify the causes and to adjust work practices or controls in order to prevent future incidents.
As exposure to UV light can neither be seen nor felt, it is important for all workers to be made aware of the risks and to be reminded to take prompt and appropriate protective action.
In addition to satisfying regulatory requirements, providing the necessary information and training for workers will build their confidence and acceptance of the process.
We're here to help
At Workplace Exposure, we support employers in their efforts to protect employees, visitors and customers from exposure to substances hazardous to health, as well as offer professional solutions and advice. Find out more about our health & safety consultancy work or get in touch with us today.
Our approach
Get in touch with Workplace Exposure. Either give us a call on 0800 689 4386, or fill in our enquiry form to discuss your monitoring or consultancy requirements.
We'll then provide you with a no-obligation proposal, we can often give an initial idea of fees whilst we discuss your needs.
Once you've accepted our proposal we can then schedule the work.
Following our site visit we'll provide you with a comprehensive report giving you advice, recommendations and control measures where appropriate. Implement the outcomes for compliance and a happier healthier workplace.